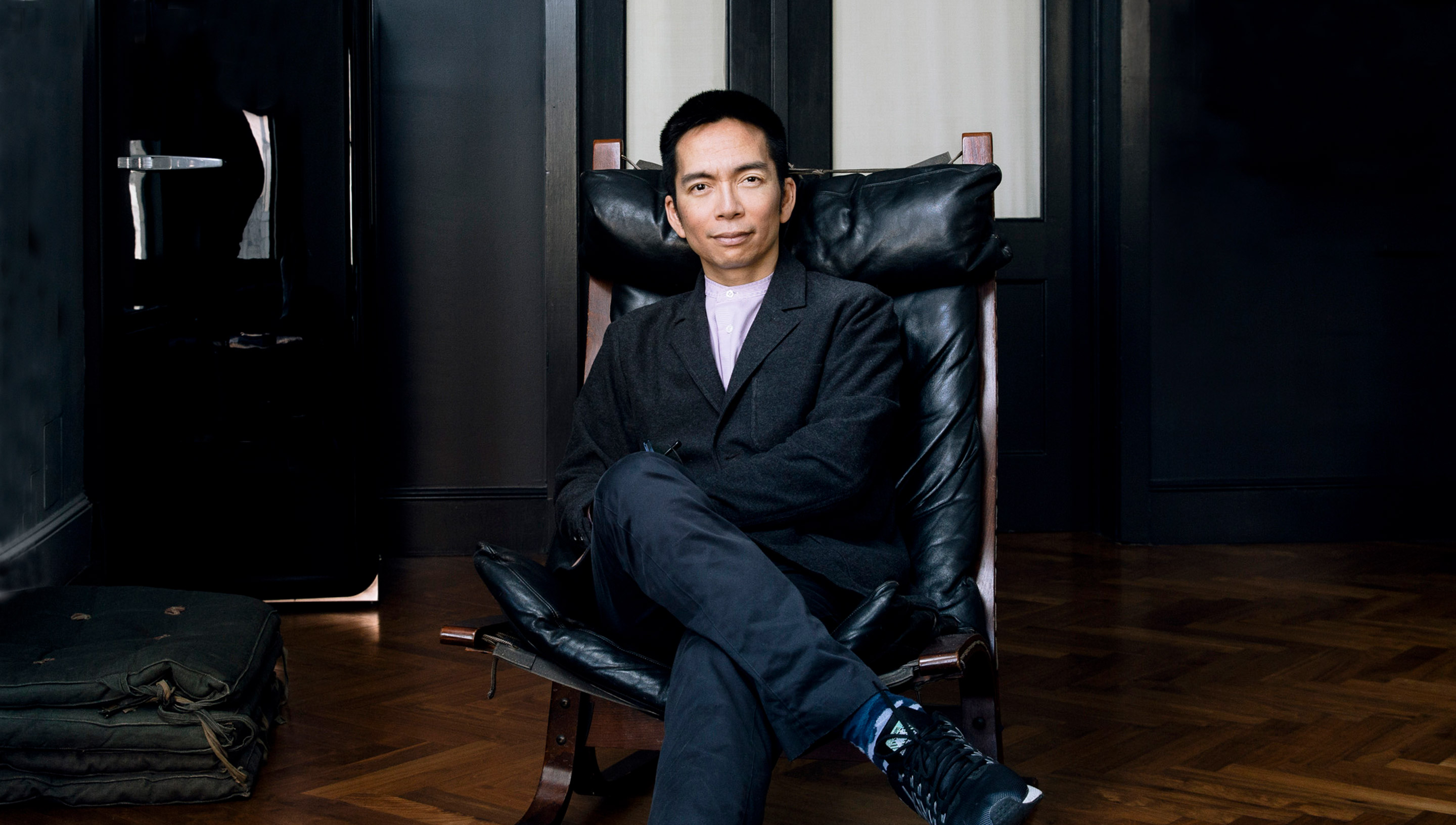 Insight
John Maeda: 'I want us to own the word, Dataful'
How Publicis Sapient's Chief Experience Officer aims to help people thrive in the brave pursuit of next.
John Maeda is a world-renown leader in tech design and computational thinking, and is now Publicis Sapient's new Chief Experience Officer.
But the experience of meeting Maeda might be different from what you'd expect.
"Some people meet with me and wonder why I come across as direct," Maeda warns gently. "So, I just want to give you a caveat that if I'm direct, it's because I try to live every day like I don't have tomorrow. If I can provide value, I need to provide it now."
Providing value now, to help people thrive in the brave pursuit of next, is why Maeda joined the company. "I'm just happy to serve," he says. "I love to enable others to excel."
We talked with Maeda, based in Publicis Sapient's Boston headquarters, about how he defines experience and what led him to join the company.
How did you get here?
I'm a combination of engineering, design, culture and business: My MBA, working in a venture capital and start-up. I also loved doing customer support, too. That was fun. Also, product management. I can also write code. I am lucky to not have gotten so important that I can't do anything by myself. I can make things. I can make websites. I can make commerce sites. I can make email integrations. So, I don't have many maker barriers. But I do have barriers and I know I can only do so much alone. 
When you look at the industry today, everyone is getting disrupted--whether it's the parent company of Publicis, or it's Publicis Sapient, the platform and transformation consulting piece. It's all getting disrupted. I love a battle. And a battle attracts warriors who believe in the impossible to engage. 
What question have you pondered lately?
The question I have pondered is, how do you take what's extremely complicated from an outsider's perspective and articulate a better how built out of it? And what are the competencies I bring to it that are deliverable in the shortest amount of time without disrupting existing work that needs to get done?
What words have you lived by this week?
Before getting started I wrote an IOS/Android app. It's invite-only. Because we're so rich in cultural frameworks at Publicis Sapient, I can't remember all of them. So I put them into my app so new people like me can easily remind ourselves, what are our core values? You can look at the behaviors. You can also look at the three OKRs from our CEO Nigel. I'm collecting as much information as possible in the app so I can learn the culture as well as a native. And I can scale my sharings with the incoming new Publicis Sapient people, and also existing people who haven't "gotten the memo." So, I'm building a personal digital channel to connect more people together to a common story built upon our fundamentals, and I will be able to layer in some new thinkings too.
I want to empower the colleagues that I'm working with who have been here for a while, who actually have every desire to pivot. I want to help them thrive in the brave pursuit of next. The opportunity is there if we can seize it. I believe we are the company that can seize it starting upon our profoundly inspiring core values.
How do you define our experience offering?
When we sell to a client, what differentiates what we're giving them to provide to their customers? Because everything they provide to their customers is an experience. Right now, the way it's understood is that experience is the creative stuff you spray on at the end. I think that made sense before computation—but it's no longer a valid model.
I have defined four ingredients of an important experience. I'm mimicking Samin Nosrat's "salt, fat, acid, heat." the four ingredients start with the first: light and quick. That's salt. It's so essential. When you don't have it, an experience doesn't taste like anything. Because you won't want to try it.
The traditional fat to an experience was "make it pretty," "make it distinctive," "make it wow." It's like bacon fat. Bacon's not good anymore, although it tastes amazing. It's a bad fat. So, what's a good fat? What's an avocado-equivalent of fat? What's the proper kind of fat? It's fat that embodies the second ingredient of a modern experience: ethical and conscious. Millennials and Gen Z ask questions about what they buy, and not just as a story, but how it's made. AI can easily automate unethical behavior in the data that it creates and uses. Early face-recognition systems identified people with darker skin as gorillas because it used an AI/ML system that was only trained with face data from people with light skin. From a business perspective, that's an incredible PR risk. It's also a retention risk for the employees of those companies. There's a dollar value to making such a mistake—if you miss the ingredient of ethics, there's a penalty to pay.
The third ingredient, the acid, is being accessible and open. If you have a service out there that's not ADA-compliant, you're at risk of litigation. If you're even the leader in the category like Dominoes, you'll still get sued. I'd be worried if I was Papa John's, because Dominoes is going to get even better at being accessible as a result. If you're the most accessible, you're the most openly useful to more people. So you grow your market size from 1 million to 1.5 million by being accessible and open. It's a good business strategy.
What's the heat equivalent of a great experience? We like to say something is beautiful. "That's so beautiful, Barbara." I want us to own the word "dataful." If it's dataful, it means you can leverage an iterative, agile process where you let the data influence product development, and you iterate on it.
So the four ingredients are: light, ethics, accessible, dataful. Cooking experiences with just these four ingredients let you succeed in the era of computational thinking, at a time where we all need to know how to speak machine. The four ingredients let you make products that live at exponential speeds. And it's the norm right now.
Publicis Sapient was born digital. We know that if we're going to deliver an experience that it can't just be more beautiful than everybody else. It can't compete just on beauty or traditional design attributes. It needs to be dataful, not just beautiful. So you need to have these four ingredients which all influence how to do design combined with engineering, and can fully leverage the power of computation.
Having those ingredients, what does the meal look like?
It looks like a combination of the best of Amazon (the expert of dataful commerce), Apple (the expert of accessible experiences), Microsoft (the expert of ethical AI) and Google (the expert of lightness)—it ultimately means being able to compete with big tech.
For more of John's insights, follow him on Twitter and LinkedIn.